Group therapy can be very helpful as part of eating disorder treatment. Often, patients want support from people who "get it" and seek a safe place where they do not feel alone. We offer various groups which can be either a stand-alone treatment for those in recovery or for those who need minimal individualized support. Group therapy can also be a nice supplement to individual therapy. Our staff will meet with you for a thorough evaluation to determine if and which group is most appropriate for you. If you already have an individual therapist, we are happy to collaborate with your therapist if you would like to participate in a group.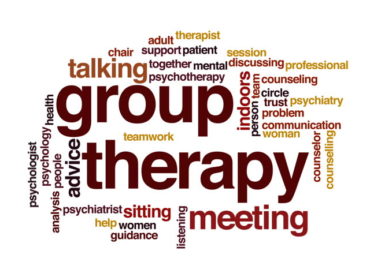 Our groups offer a combination of structure and skill building with open time to give and receive support from other patients.
Eating Disorders Support and Skills Group
Our ANBN (Anorexia Nervosa and Bulimia Nervosa) Group is open to adult men and women who are receiving, or have previously received treatment for AN or BN (or a related eating disorder). We offer CBT and DBT skills to help manage the eating disorder behaviors.  Patients also feel supported by other individuals struggling with issues around food restriction, weight/shape, binge eating, purging, over-exercise, mood, anxiety, and family support. 
This group meets weekly and is an open group meaning that new members can join at any time upon approval from us.  For more information, please contact: [email protected]
Weigh 2 Eat Group
Our Weigh 2 Eat Group guides patients in the important behaviors associated with binge eating, emotional eating, and/or long-term weight management. It focuses on cognitive-behavioral strategies for eating and weight management.  More information can be found here.
Adolescent Eating Disorder Group
This group is designed for adolescents who are receiving, or who have previously received treatment for an eating disorder. It is an ongoing group that meets weekly. CBT and DBT skills are taught to help adolescents manage the eating disorder. They will also receive support from other adolescents who struggle with issues around food restriction, weight/shape, body image, anxiety, parents, friends, communication, etc. This can be an important part of recovery. For more information, please email us at: [email protected]
Dialectical Behavioral Therapy (DBT) Group
DBT is a form of therapy that was developed by Dr. Marsha Linehan, psychology researcher at the University of Washington. DBT helps people learn healthier methods of coping with painful emotions, through acceptance and change. This group is a DBT informed group and focuses on obtaining new skills, enhancing group members capabilities and generalizing skills to everyday life. The group will include a broad overview of the four DBT skills modules: mindfulness, emotion regulation, distress tolerance and interpersonal effectiveness.
This group meets weekly. One of the four modules will be covered each month. Every month starts a new module. The group will accept new members at the beginning of every month.
Bariatric Surgery Success and Skills Group
Bariatric surgery is the most successful treatment for those who have to lose over 100 lbs and keep the weight off. While most people are successful after bariatric surgery, some weight re-gain is not uncommon, and, unfortunately, some people resume old habits and experience post-surgical regain. Surgery is just a tool and it is important to know how to effectively use your tool. Other tools in your toolbox need to include:
Behavioral strategies for weight management.
Emotion regulation skills to avoid emotional eating.
Methods for battling Stinkin' Thinkin' that leads to eating.
In addition to these important skills, participants receive support from other individuals who have had bariatric surgery. This group meets every other week and new members can register and begin any time.